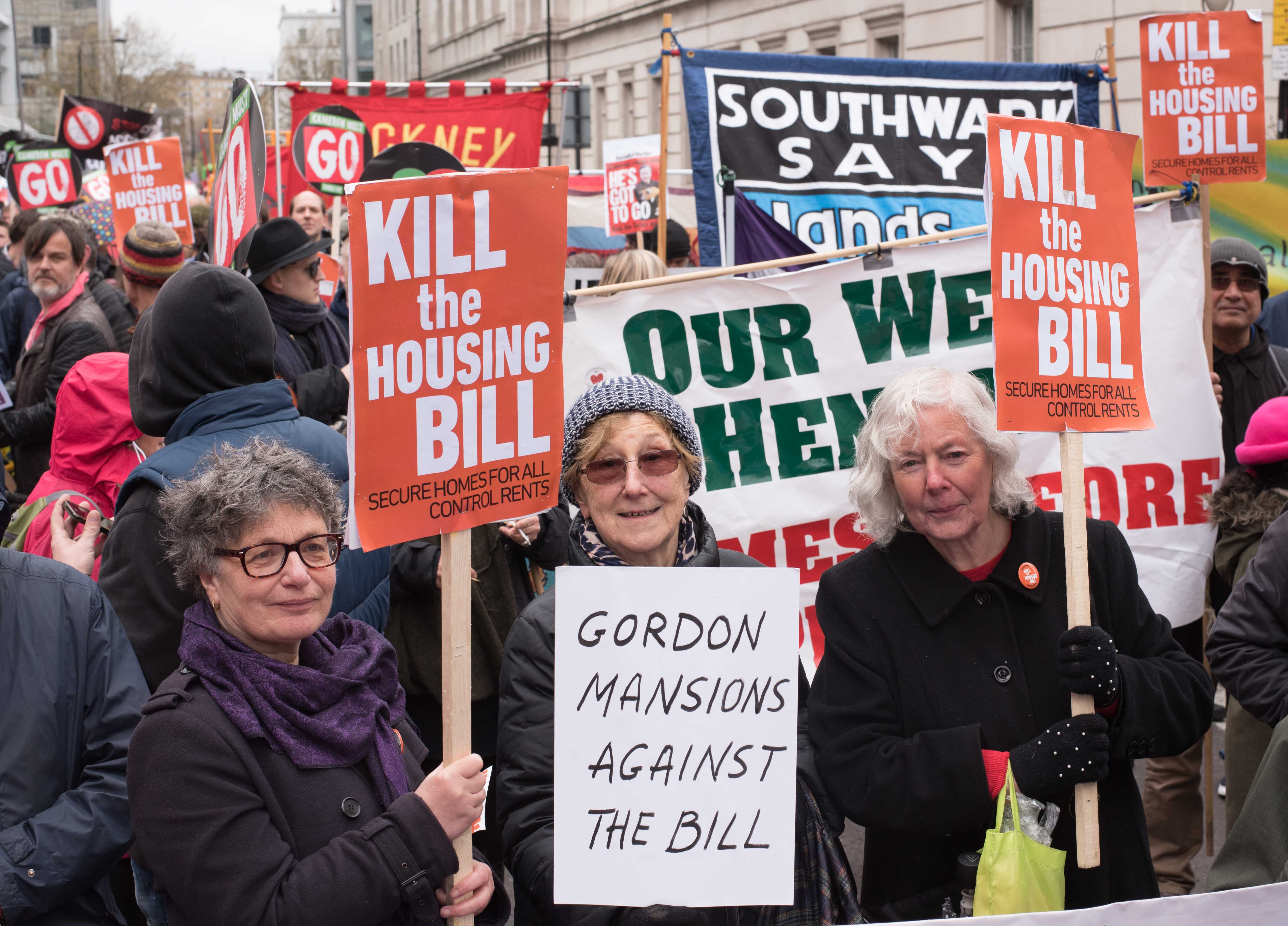 The much-criticised Housing Bill will be debated by MPs on 3rd May, after a series of amendments by Lords.
A protest lobby on 3rd May will begin 12-2pm at Old Palace Yard SW1P 3JY, and continue with a meeting joined MPs, Lords and tenants 3-7pm in parliament.
Opposition is growing as the threat to present and future housing is exposed by Council leaders and Lords, media reports and wide and growing opposition from tenants and campaigners: 10,000 marched against the Bill on 13 March.


Download for more.