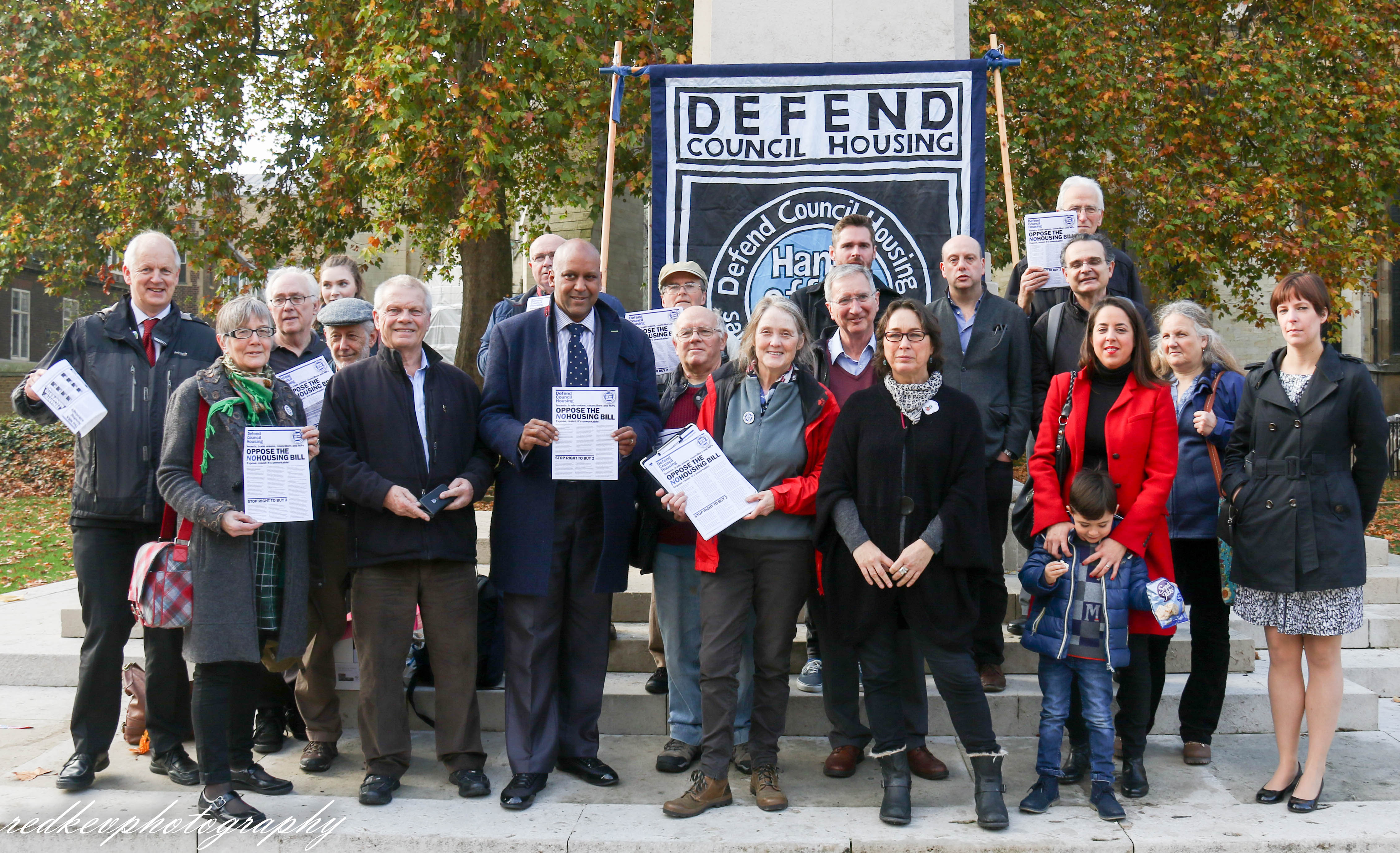 Tenants and trade unions were joined by councillors and MPs to protest at the Housing & Planning Bill 2015.
Plans include a day of action round the country on 5 December, building to national protests in the new year.
Contact info@defendcouncilhousing.org.uk for leaflets, posters, resolutions and local contacts.


Download for more.