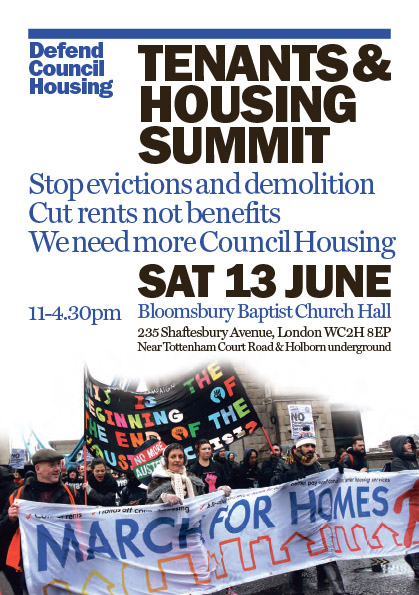 Tenants and housing campaigners meeting on 13 June to resist Government attacks on council housing, tenants and benefits. A 'summit' for all those fighting for rent control and the homes we need.

A series of workshop sessions will tackle the Right to Buy rip-off, evictions and Benefit cuts: leaflet here
A closing session will draw up plans for action to organise action.
Download for more.