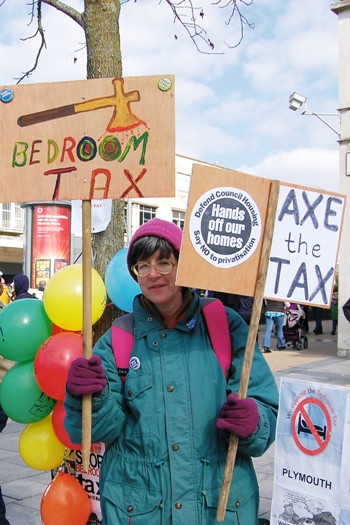 A second Benefit Justice Summit on 11 May, 11am in Central Hall Westminster is an opportunity for all the campaigns against the Bedroom Tax and other benefit cuts, to meet, talk and discuss united action.
Local groups are sending delegations, along with anti Bedroom Tax and tenants groups, disabled peoples organisations, trade unions, claimant and anti-Workfare campaigns and community organisations.
The Welsh Tenants Federation, Scottish anti bedroom tax groups, Maria Brabiner Greater Manchester Against the Bedroom Tax, Chris Baugh PCS, Disabled People Against Cuts and John McDonnell MP will be there.
Sign up at benefitjustice.wordpress.com or contact DCH for details and leaflets.
Download for more.